Keeping It Real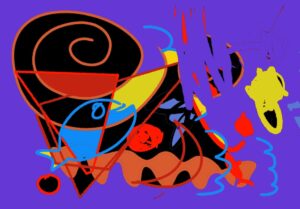 I'm a writer, meaning I write every weekday and sometimes on weekends. I work on novels which tend to take a while to create. My latest first draft took 5 months to write, but before that, it took decades to figure out how to write a book. And will I ever publish my latest one? I don't know. That doesn't really matter.
Here's what I want to say. I'm just one writer, and my truth may not apply to anyone else, but I'm going to keep on writing novels. I like doing it. It makes me happy. When I find just the right wording for a thought or description, I feel this deep satisfaction, and when a whole novel of those right words comes together, I'm like, yeah. That's it. That's me. That's what I can do. 
My writing has the potential to connect with other people through publication, but even when it doesn't, it enriches my life and makes me a more thoughtful, considerate person.
I'm not sure if you read my blog because we're friends in real life, or you're a fellow writer, or you've liked one of my young adult novels, but in any case, I'd like to encourage you to focus on your art. I think that's the way to make a kinder community. Art can be small. It can exist in a moment. It can be taking a chance to smile at a stranger.
4 Responses to Keeping It Real